salt swings with seve
October 23rd, 2013
Salt has picked up worldwide sales rights, excluding Spain, on Seve Ballesteros feature doc Seve, directed by John-Paul Davidson. Producers are Stephen Evans, Jonathan Evans and Romilly Evans of Renaissance Films (The Madness of King George, Much Ado About Nothing and The Wings of the Dove). Executive Producers of the film are Roger Corbi and Yan Fisher of Fish/Corb Films. Academy Award-nominated Tariq Anwar (The King's Speech) is editor and Academy Award-winner Stephen Warbeck (Shakespeare in Love) is the composer.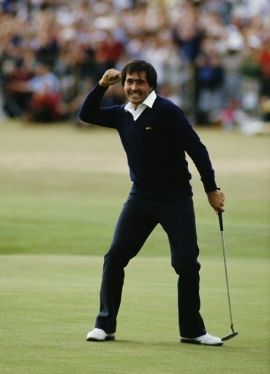 One of the most iconic sporting heroes of our lifetime, Seve Ballesteros was born in a small village in Northern Spain, learning to play golf with a makeshift club he made using the broken head of a 3 iron strapped to a stick, practising for hours on the beach creating wildly inventive shots. His talent, determination and charisma helped him overcome the odds to break into an elitist sport, becoming the youngest ever Open champion of the modern era, the first European to win the Masters, rising to World Number 1 and winning five majors.
He forever changed the Ryder Cup in terms of importance and competition and helped turn golf into a game of the people, catapulting him into the status of a world revered icon, always with his trademark twinkle in the eye.
Seve will be a combination of archive footage with dramatic reconstruction of his early years. Filming has recently completed in Spain. The film is made with the support of the Seve Ballesteros Foundation.